Fluid Pixel® has positioned itself at the forefront of media technologies working with exciting new platforms such as iOS (the iPhone, iPod Touch and iPad) & Android along with old favourites like Nokia and Blackberry. We are currently developing stimulating games and applications from our own unique IP for a variety of devices along with custom development work for worldwide clients. We've been going since 2007, having started out in Middlesbrough and based at Teesside University.
In addition to our own IP we are interested in building on our current portfolio of with licensed content, and can provide a variety of solutions to suit your needs; whether it be a full scale multiplatform game, or simply a prototype for an App, our professional team can work with you to achieve your goals.
Who are we?
---
Stuart Varrall (Director)
"It's great working at Fluid Pixel, we get to work on cutting edge projects and have a fantastic team, just a shame the boss is a nightmare to work for!"
Part of the family since Aug 2007.
---

Gareth Slack (Animator, Concept & 2D/3D Artist)
"One day I wandered in to the office and the next thing I know people start paying me to draw cartoon animals. I have been here ever since."
Follow Gareth's work on his You Tube Channel and his varied 3D and sketch portfolio on Flickr.
Part of the family since September 2008.
---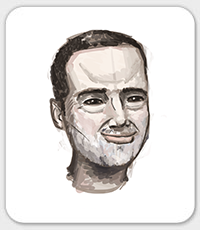 Philip Moore (Quality Architect, Trainee Programmer)
Phil's been put charge of quality throughout the Fluid Pixel process and a whizz on Pivotal Tracker. If there's a bug he will find it, a problem he's the man to go to. Phil has the final say on product releases, everything must go through him. Recently he's been honing his programming skills and is now more than proficient with the Android platform.
Part of the family since July 2011.
---

Charlotte Lamcombe-Bar (Programmer)
Chai is the most enthusiastic member of the team and excels at overcoming challenges and learning new languages. Currently leading the Unity and iOS development she often has to be dragged away from her desk kicking and screaming in order to take a break from programming.
Part of the family since August 2012.
---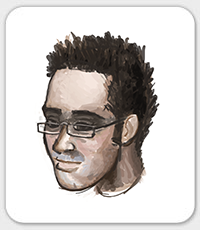 James Coughlan (Programmer)
The newest addition to the team, James' story begins in Journalism, before he found his calling as a programmer and excelled in his Masters as Newcastle Uni. He's been thrown into the deep end and has been tasked with covering both Android and Blackberry development for the team.
Part of the family since October 2012.
---
Who Made Us?
Our family has changed over the years, here's some of the great people who have been a part of the journey
---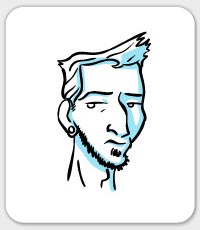 Ryan Sullivan (Programmer)
The young whippersnapper, Ryan has hit the ground running with the team. Although he has an unhealthy love for monkeys riding backwards on pigs, his experience at Ubisoft has ensured he's become an integral member of the team.
Part of the family since May 2011.
---
David Wilson (Programmer)
"You get to work with great people on exciting projects…the office even comes with its own panoramic views of Middlesbrough Newcastle!"
Part of the family since January 2009.
---
Paul Kitchener (3D / UI Artist)
"It's great working with such similar minded people, we're all game geeks here and often reminisce about classics. I think knowing where the industry has came from is important with figuring out where it is going next"
See his portfolio on Carbonmade.
Part of the family March 2010 – Feb 2012
---
Jamie "Dallas" Stewart (Senior Programmer)
"The working environment here is fantastic, productive, and there's plenty of tea to go around. I couldn't ask to work with better people, this place makes going to work fun!"
Part of the family August 2009 – Jan 2012.
---